Vanstron released the latest Center-master software for smart factory to achieve the automatically width adjustments and remotely control the line states
---
---
Vanstron Center-master software is available to link with any kinds of Vanstron boards handling machine and allow our users remotely review the machine state and control the machine remotely start / stopped, and change the configuration parameters setting remotely. It is also available to be integrated into the customer factory MES system.

It has defined list of product data example PCB Product Name + its width and then user selects this and then software then manages the change to all connected Vanstron Handling systems as able to do so – when system is able to adjust for this product width.
The Center-master software allow our conveyors turned into the smart conveyors for our capital end users, it doesn't has the expensive cost for investment.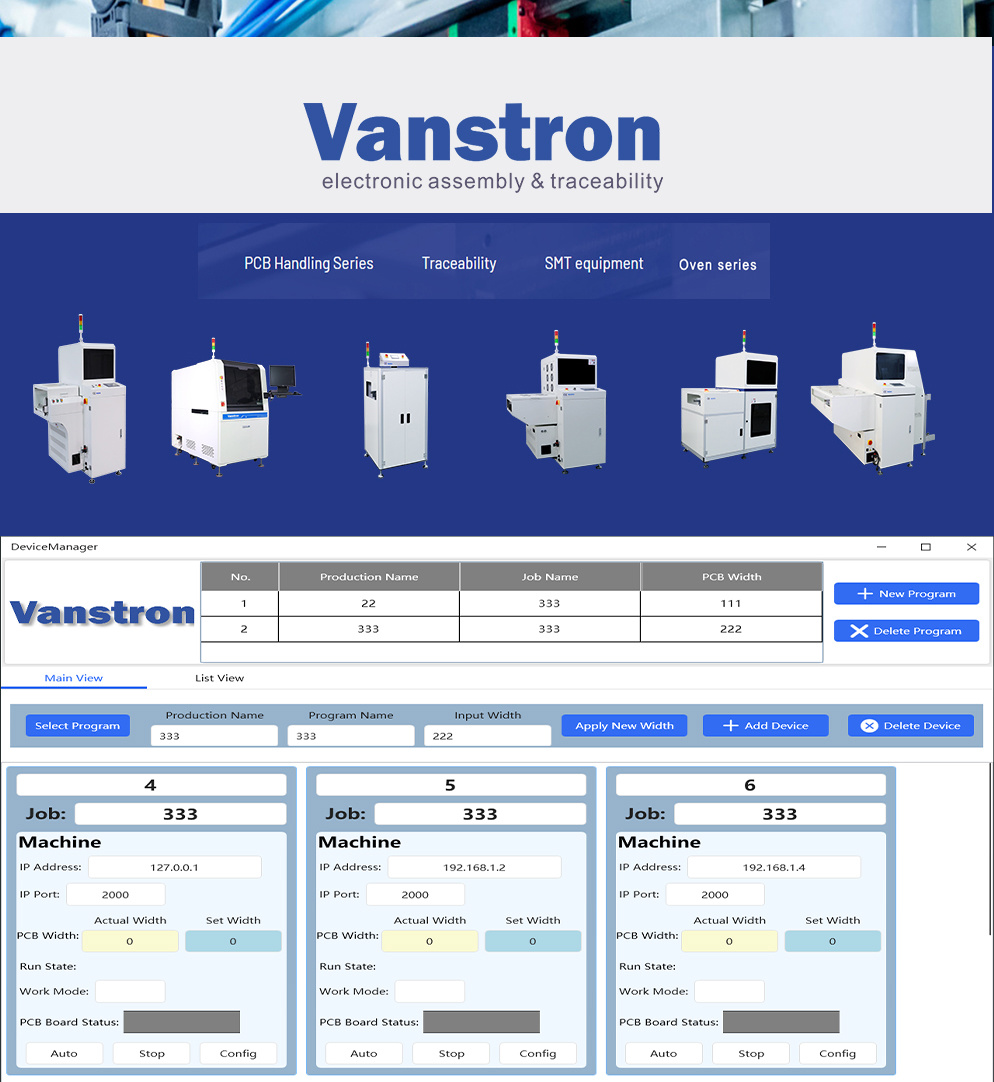 ---
smart conveyors,center master software ,smart factory ,MES system ,smart boards handling machines ,industrial 4.0 ready