Being ready for traceability by working with the inline laser marking system
---
---
Are you looking for the partner of inline laser marking system?here Vanstron automation invested for 5 years to make the inline laser marking machine perfect for the SMT market, which is best for the requirements of the traceability.
Our system is adopted X-Y Axis platform and with the Z axis to achieve the automatic auto-focusing for the camera and positioning of the laser head. Our inline laser marking system can handle the maximum boards 650*550mm(L*W), it can be equipped with the built-in flipper to mark the double side boards.
Features
-Standard config. CO2 laser, optional for fiber UV or Green laser.
-High Speed laser marking of formats ranging from 1D barcodes, 2D Matrix, QR codes and human readable characters as well as Image formats.
-Automatic marking with a high precision and efficient CCD positioning system, which is able to check the codes after the marking process.
-It is capable of handling large format heavy PCBs, ultra-thin and flexible printed circuit board assemblies (PCBA).
-Conveyor connects with SMT production lines or with an offline component's feeder.
-Friendly HMI, and easy to operate. Able to connect with the user's own data system.
-Single head with flipper: after one side marked, the PCB would be flipped over to mark the other side.
-High speed marking for medium to large production runs
-Communications: RS232 port and Ethernet
-Compatible with every reading system on the market
-Customization is possible.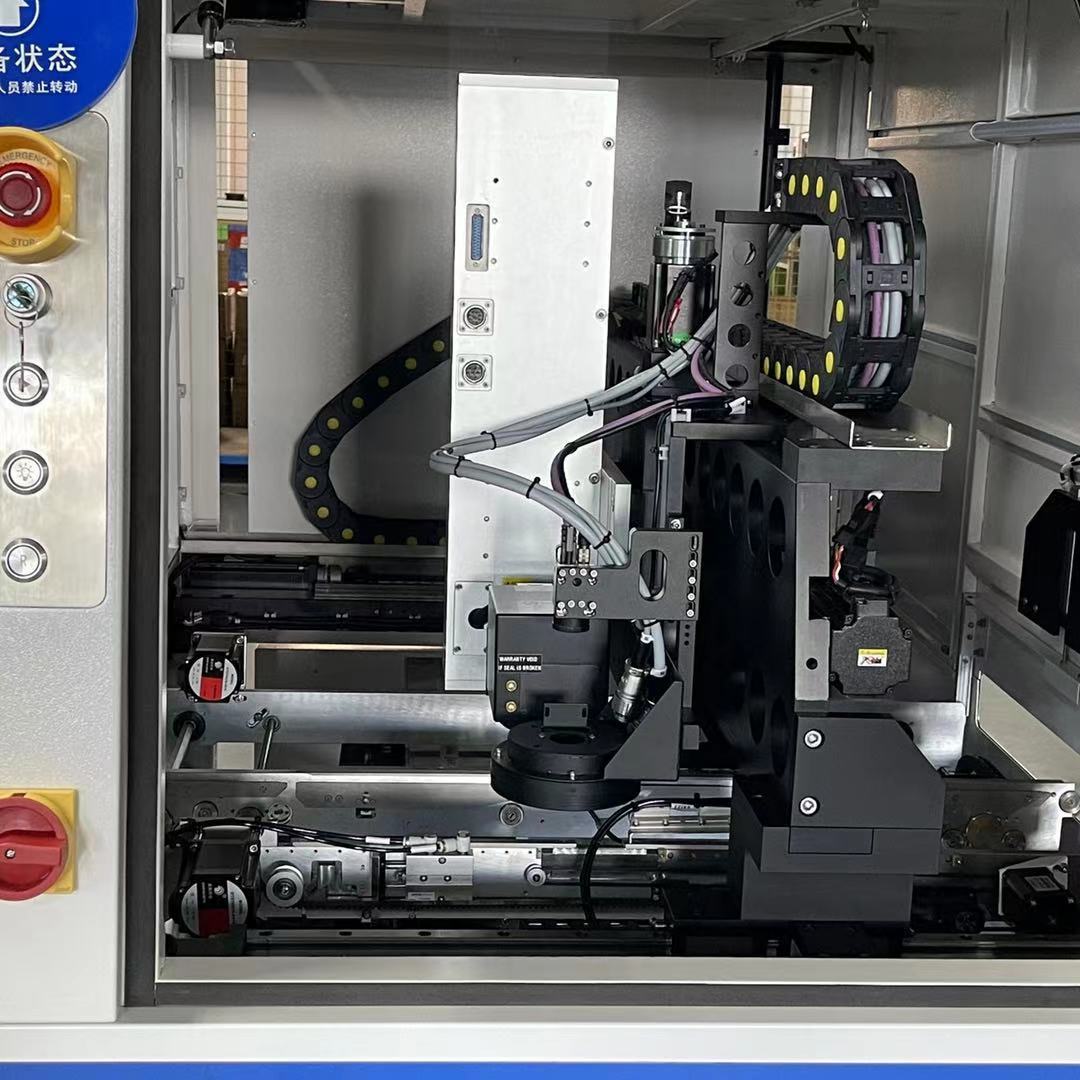 ---